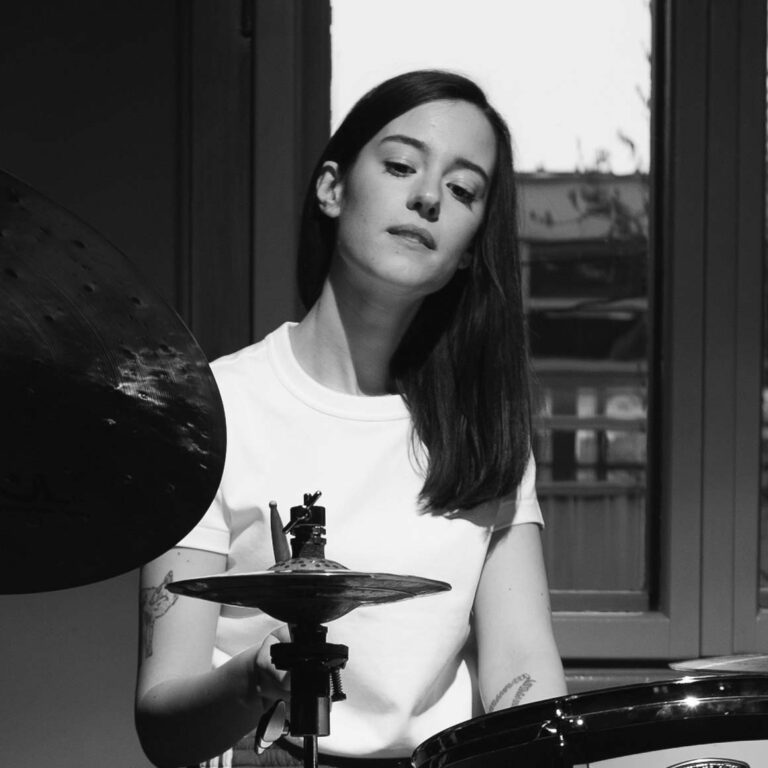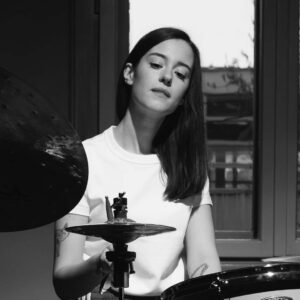 Martina is a drummer and musician who in her considerably short career has gained notable achievements. Deep and thoughtful yet energetic and playful, her style reflects her love of modern music and her fascination with the power of the drums. Throughout the years, she has maintained continuous growth of success preaching individuality, quality, and persistency.
Winning an award for the best drummer at "T'k Tak" drum competition when she was only 17 was followed by many successful music projects. She is quite active in the music scene of North Macedonia having played with Duper, Luboyna, Funk Shui, Vladimir Chetkar, Dragi Ivanov, Pijan Slavej, Dina Jashari and recently started playing with a Berlin based artist called MPNG. With her projects, she has toured around Europe as well as the Balkan area.
In 2021 she released her first solo album !Weird Fishes" and following its success she played her first Drum Festival at Alteisa Drumfest, which happened in Spain, Zamora. She also played at Prvo Pa Zhensko (Firstborn Girl), Skopje DrumFest and Prishtina DrumFest as a Solo Artist. In 2022 she released her second solo album named "Sunrise", took part in the !Yamaha Drum Days" Festival in Paris, and did her first Drum Workshop in Salzgitter, Germany. Martina proudly endorses Yamaha Drums, Meinl Cymbals, Promark Drumsticks, and Evans Drumheads.